Water Care
Maintenance for your Pool and Hot Tub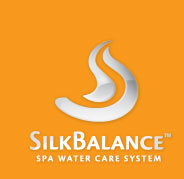 Advanced Water Conditioner for Spas
Every spa owner deserves to enjoy great spa water. SilkBalance is leading the way in the premium spa water conditioning market – as evidenced by a plethora of testimonials and certifications in a category of chemical alternatives it created.
SilkBalance is a patented, proprietary formulation designed specifically to produce silky soft, balanced spa/hot tub water and eliminate the need for excessive chemicals. No more:
Algaecides
Alkalines
Clarifiers
Defoamers
Degreasers
Enzymes
pH Buffers
Potassium Carbonate
Salt Water Cell Protectors
Scum busters
Sodium Bicarbonate or Sodium Bisulfate
Stabilizers
Waterline Controls
You purchased your hot tub for hydrotherapy and relaxation, not to handle and bathe in a spa of harsh chemicals. Let
SilkBalance
optimize your water's performance and allow you to enjoy your spa time. Relish a cleaner, softer, more vibrant water experience with
SilkBalance
as the central part of your water maintenance program.
SilkBalance is a spa water care treatment program that:
Leaves your water silky and soft
Provides crystal-clear water
Creates an odor-free environment
Maintains continuous, pure water quality
Balances water levels (pH and alkalinity)
Eliminates the need for excessive chemicals
Prevents spikes in water levels, making water care easier
Is so simple to use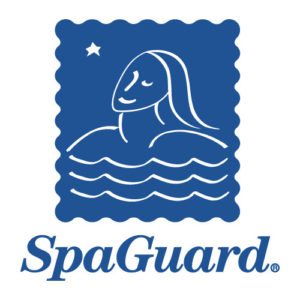 Spa Guard Spa and Hot Tub Chemicals
SpaGuard is your best bet for your spa and hot tub chemical needs. Brominating sanitizer reduces odors and is also more effective in killing certain types of algae. If you have an uncovered outdoor spa, chlorine is the better method of sanitation. That's because the ultra-violet rays of the sun can destroy the sanitizer residual. Our chlorine system also oxidizes; meaning it eliminates undesirable compounds, such as oils, cosmetics and perspiration, from the water. Trust the brand that thousands of spa and hot tub owners use to maintain a healthy and relaxing spa and hot tub.