Rubaroc
Transform Your Living Space
What is Rubaroc?
A slip-resistant surface that enhances the look of your playground, splash pad, pool deck, patio or walkaways while also providing comfort, resilience and style.
Why Choose Rubaroc?
With 30 years of worldwide experience in installing quality safety surfaces, Rubaroc offers exceptional performance & long-term durability for indoor & outdoor surfaces.
Can I Customize?
Available in a wide variety of colours, logos & designs or borders can be embedded into a Rubaroc surface, enriching your interior or exterior environment with artistic designs.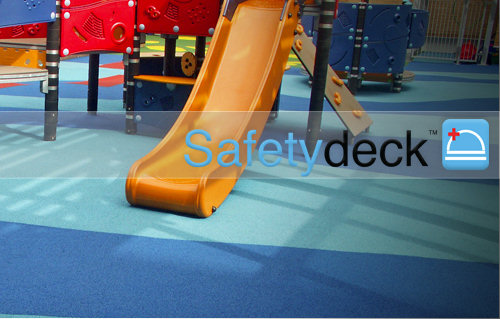 Safetydeck is the right surface for day care, nursery and elementary schools. It is also excellent for adventure playgrounds. It can combine designs and logos into the surface to enhance the play value of your playground. Safetydeck is also ideal for any wet deck areas such as swimming pools, wading pools and splash pads.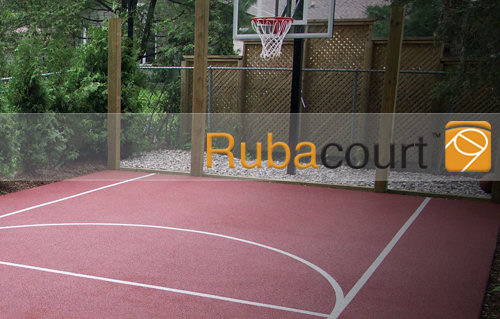 Rubacourt is designed to get the maximum amount of play value in a limited space, allowing players to choose from a number of different activities on the same play area from volleyball to Lacrosse to basketball. In fact, RubaCourt is available with most popular games court marking. The standard size is 40 ft x 60 ft, but it can be adapted for smaller areas down to 40 ft x 20 ft.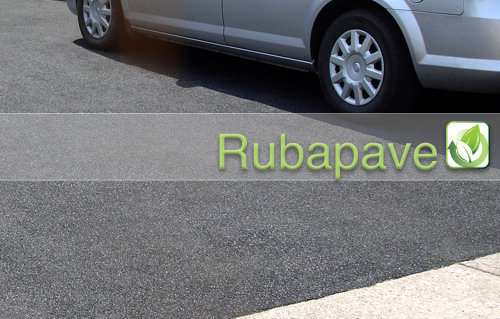 Rubapave is an environmentally friendly product that combines high-tech resins with recycled rubber to create a resilient, non-skid surface that is virtually indestructible. Professionally installed over your existing surface or base, Rubapave expands and contracts to accommodate temperature changes and ground movement.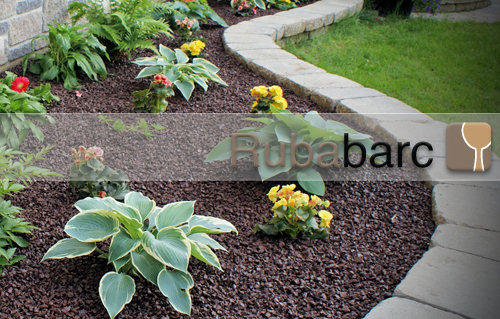 Rubabarc is a unique rubber granulate that is made from 100% recycled tires which comes in a variety of colours. The perfect insulator for your soil, Rubabarc allows water and nutrients in while keeping the weeds from coming out. Rubabarc is great for playground areas by providing dependable fall protection under swings and slides.
Download our Brochure
Get our Brochure or visit the store to see our portfolio. Download NOW
How is it installed?
Certified, trained installers apply Rubaroc . There are usually two installers and one mixer on site depending on the size of the installation. The rubber granules arrive in bags and the resin in buckets. It is then mixed and trowelled on site to the specifications of the client.
What sub-base does it cover?
Rubaroc can be installed on most solid substrates such as concrete, tarmac, wood, aluminum and steel. It can also be installed on compacted crushed stone for creating Rubaroc swimming pool decks.
How will winter affect it?
Rubaroc systems have been proven to cope with the harshest environment including the scorching deserts of Arizona and the harsh winters of Canada.
Does Rubaroc get hot?
It is cooler than concrete and tarmac in the heat of summer because the pores trap moisture and create airflow that helps retain its low surface temperature. Because of the nature of rubber it does not absorb heat or cold like cement or rock products do.
How do I clean it?
Rubber safety surfaces require regular cleaning. Pressure washing is the most commonly used procedure for cleaning rubber surfaces. Sometimes mild soap and water sprayed with the garden hose is all that is necessary. For stubborn stains The Meakings Group offers a product called RubaClean of which you can ask your distributor or installer for cleaning instructions.