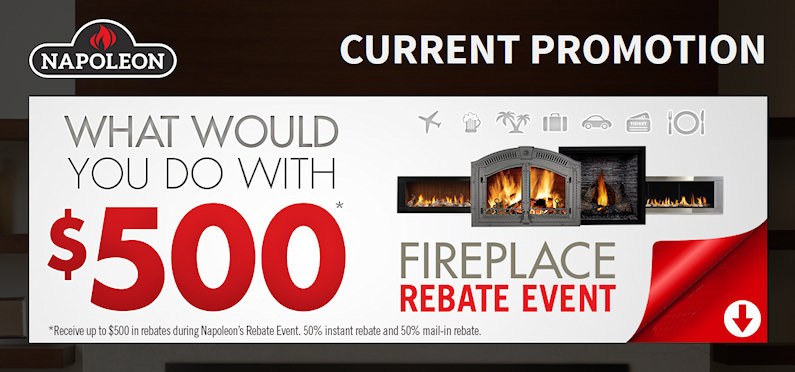 Receive up to $500 in rebates during Napoleon's Rebate Event. 50% instant rebate and 50% mail-in rebate at participating dealers till November 30, 2015.
Save from $100 up to $500 depending on the product purchased including gas fireplaces, wood burning fireplaces, gas inserts and stoves and electric fireplace models.
Click here to find out more.